Miyagi Support Center for Foreign Nationals
Miyagi Support Center for Foreign NationalsTEL.022-275-9990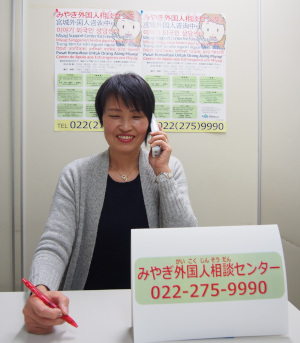 Do you encounter any difficulties as a foreign national living in Miyagi Prefecture?
Do you have any worries or troubles that you wish to discuss with someone in your native language?
If so, you might want to contact the Miyagi Support Center for Foreign Nationals.
Place
Miyagi International Association
Miyagi-ken Sendai Godochosha 7th floor.
4-17 Tsutsumidori, Amamiyamachi, Aoba-ku, Sendai
Languages & Cousultation Times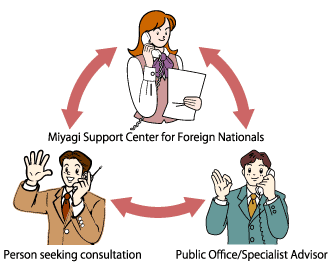 English, Japanese, Chinese, Korean, Tagalog, Vietnamese, Nepali, Indonesian, Portuguese, Thai, Hindi, Spanish, Russian
Monday – Friday, 9:00 a.m. – 5:00 p.m.
Excludes New Year holidays and public holidays.
Specialist advice, interpreted by a MIA counselor, is available through a 3-way telephone support service.
TEL 022(275)9990